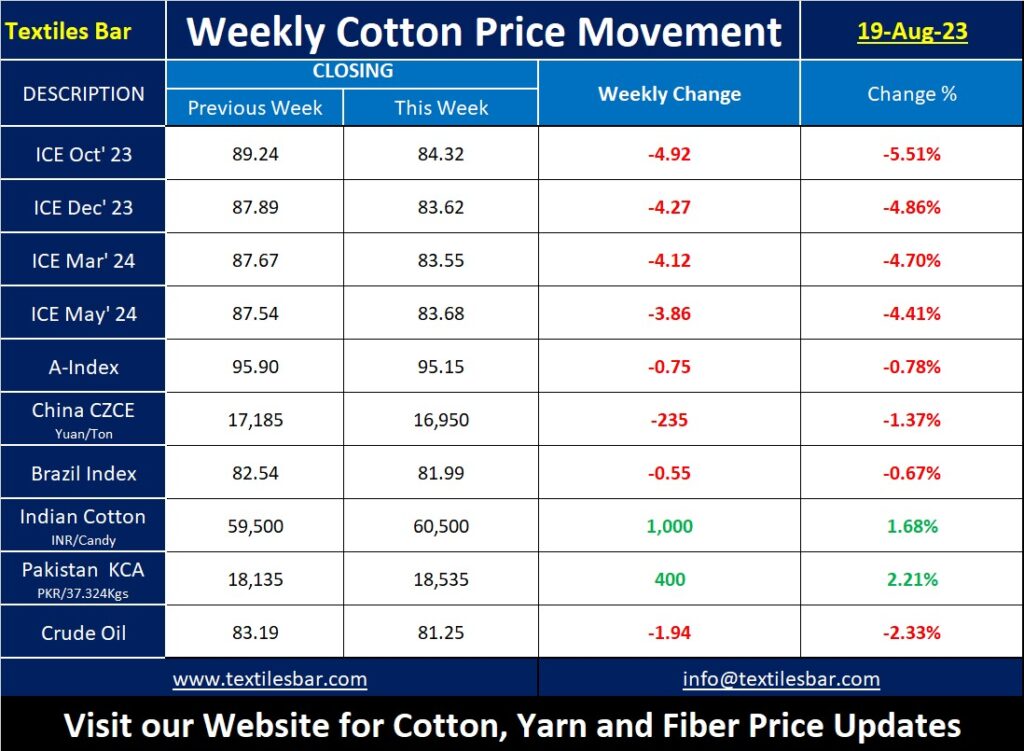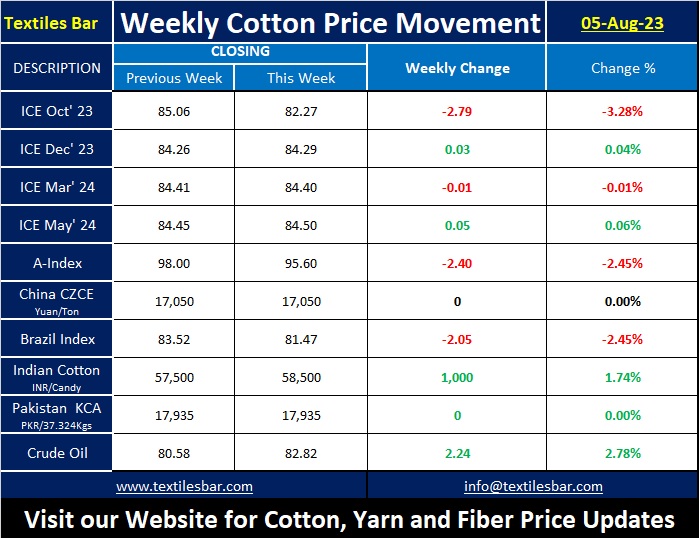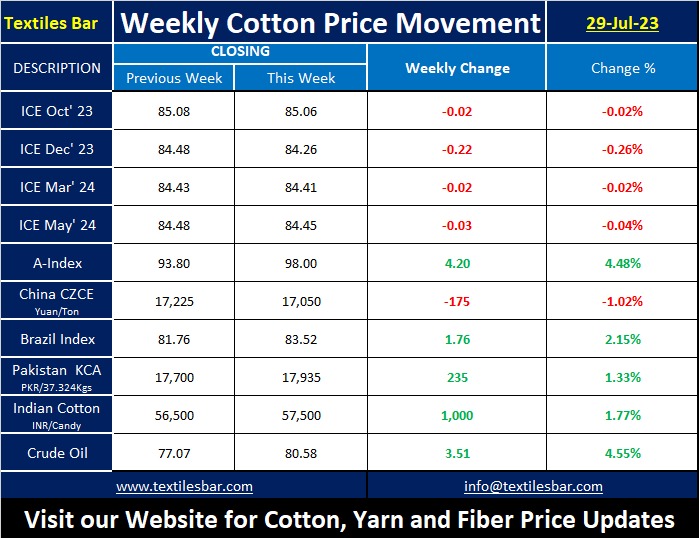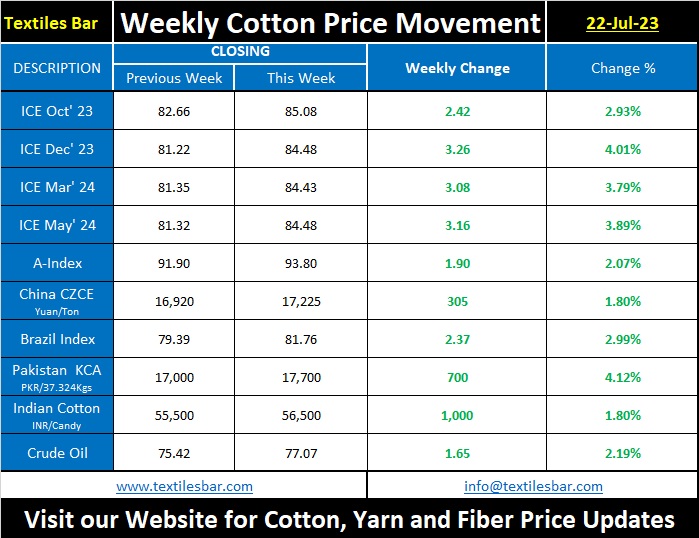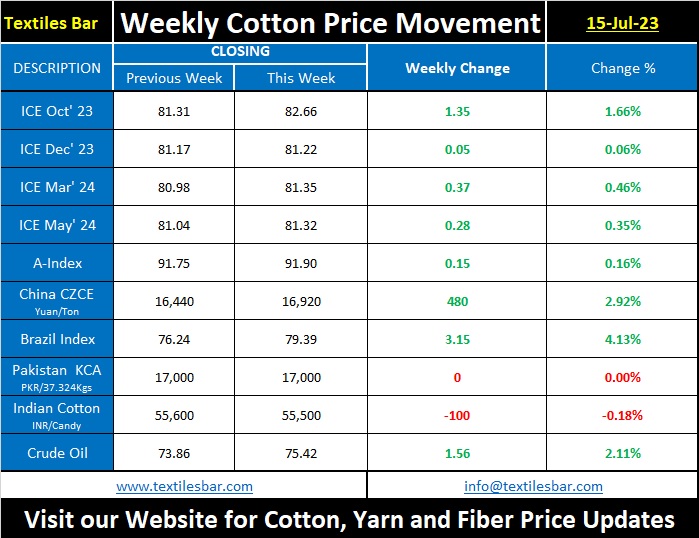 Welcome to our website, your go-to destination for staying informed about the weekly movements in cotton prices. Whether you're a farmer, trader, or industry professional, we understand the importance of being up to date with the latest trends and fluctuations in the cotton market. Our dedicated team of experts closely monitors and analyzes the market data, providing you with comprehensive insights into the weekly price movements of cotton. By exploring our website, you can access detailed charts, graphs, and reports that showcase historical trends, current prices, and future projections. Armed with this valuable information, you can make well-informed decisions regarding your cotton-related activities, such as planning your crop cycles, managing inventory, or adjusting pricing strategies. We believe that knowledge is power, and we strive to empower you with the most accurate and reliable information available. Don't miss out on opportunities or get caught off guard by unexpected market shifts. Visit our website regularly to navigate the dynamic world of cotton prices with confidence and clarity.
Cotton, often called "white gold," plays a vital role in our everyday lives. Its versatility is unmatched, with applications ranging from textiles to medical supplies. The global demand for cotton continues to soar, driving economic growth and providing livelihoods for millions. As a renewable resource, cotton is eco-friendly, biodegradable, and sustainable. Its cultivation supports agriculture and promotes rural development. Additionally, cotton contributes to fashion, furnishing, and industrial sectors, fueling innovation and creativity. Stay informed about cotton to understand its significance and impact on various industries and our society.
Learn about cotton's versatile applications, economic importance, and sustainability. Stay informed to understand its impact on industries and society.
The top 10 countries that have a significant impact on the cotton market are:
China, India, United States, Pakistan, Brazil, Uzbekistan, Australia, Turkey, Turkmenistan, Greece.
These countries are major producers, exporters, and consumers of cotton, shaping the global cotton market with their production volumes, textile industries, and trade activities.